Despite 2020's pandemic related shutdowns, ZooTampa at Lowry Park has bounced back and has added all kinds of new features for guests. 
A Shoebill Stork aviary has been added to the Africa section of the zoo. Shoebill Storks are remarkable birds. These birds can grow up to 5 ft tall and have a wingspan up to 8 and a half feet. Shoebills primarily live in the wetlands of the Nile watershed in eastern Africa, feeding on primarily the aquatic life present in the area (including baby crocodiles). Look at how crazy this bird looks: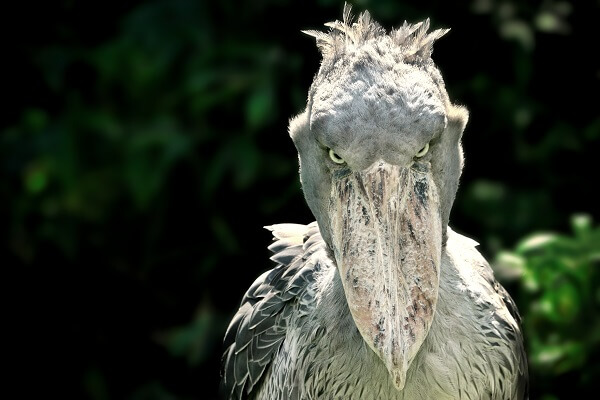 ZooTampa also added a Binturongs habitat in 2021. Binturongs, also known as Asian bearcats, are viverrids native to Southeast Asia. These creatures live in the canopies and rarely come to the ground. The most fun thing about this animal? They smell like corn chips!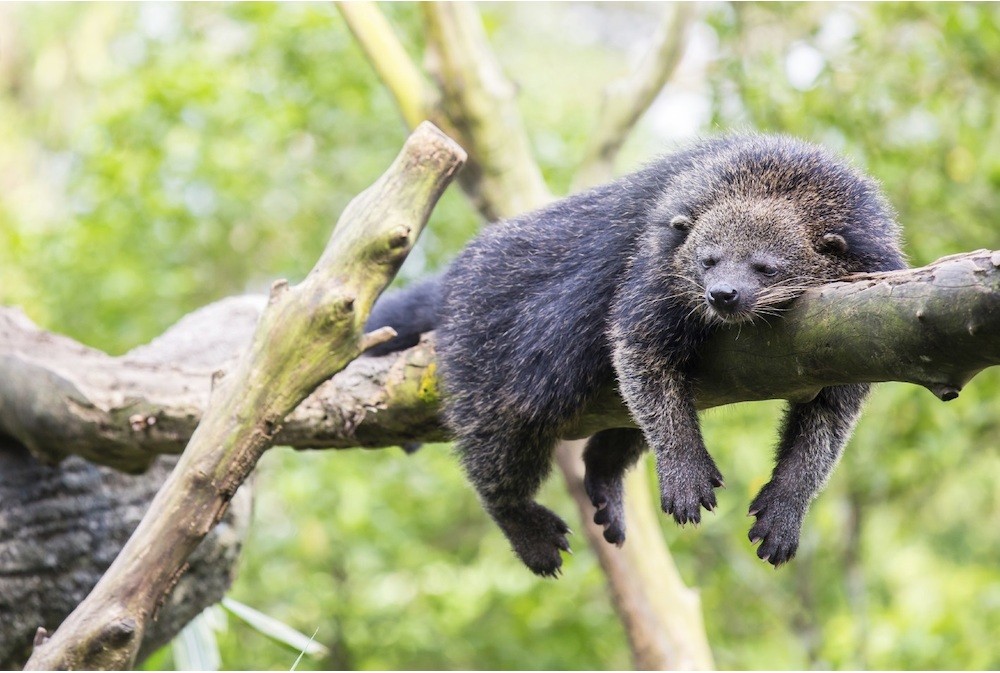 Last, the zoo is currently revamping the Florida section. Not a ton of info on that, but be on the lookout for new Florida panther and black bear enclosures.
ZooTampa is an amazing feature for the growing families living in the Seminole Heights and Lowry Park neighborhoods. An annual membership for a family (2 adults, all children, and guest) is only $219. The zoo offers plenty of bang for your buck, as it has animals, rides, shows, and a children's play area. 
I took my son to ZooTampa this week and we enjoyed the awesome playgrounds they have built for kids. The squishy rubber ground ensures that all boo-boos are kept to a minimum. 
In my opinion, the zoo is a huge asset to the booming communities that surround it. My hope is that the families moving into the surrounding area continue to support the zoo and continue its legacy as a family fixture here in Tampa Bay. 
As just your humble admin, I do not possess the same skill as some of the amazingly talented photographers that serve your real estate photography needs. However, here are some pictures I snapped during our outing at the zoo.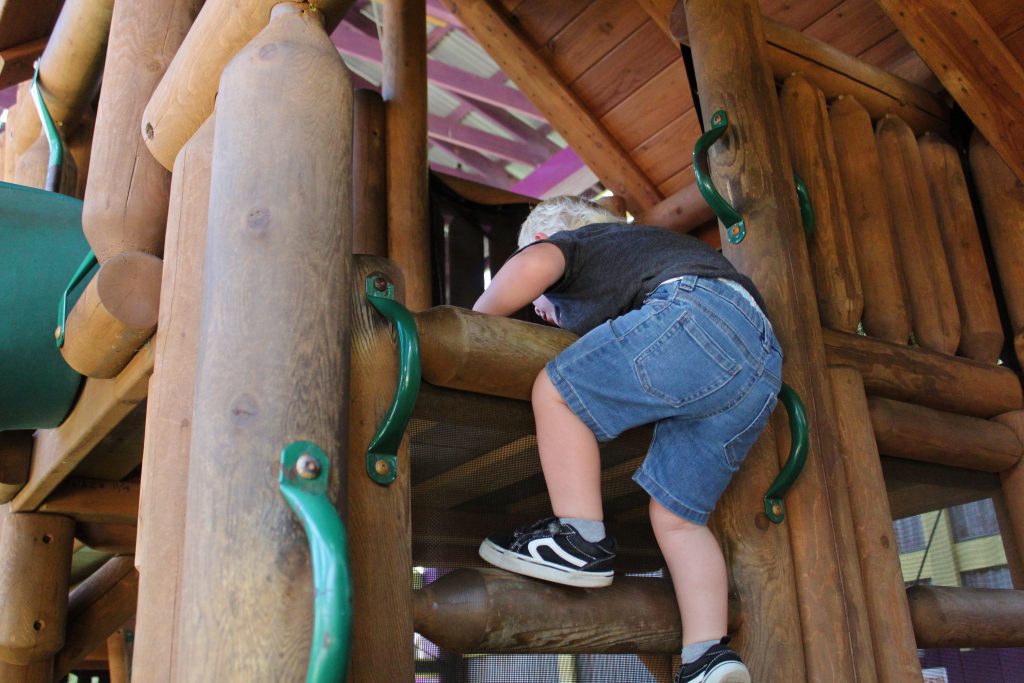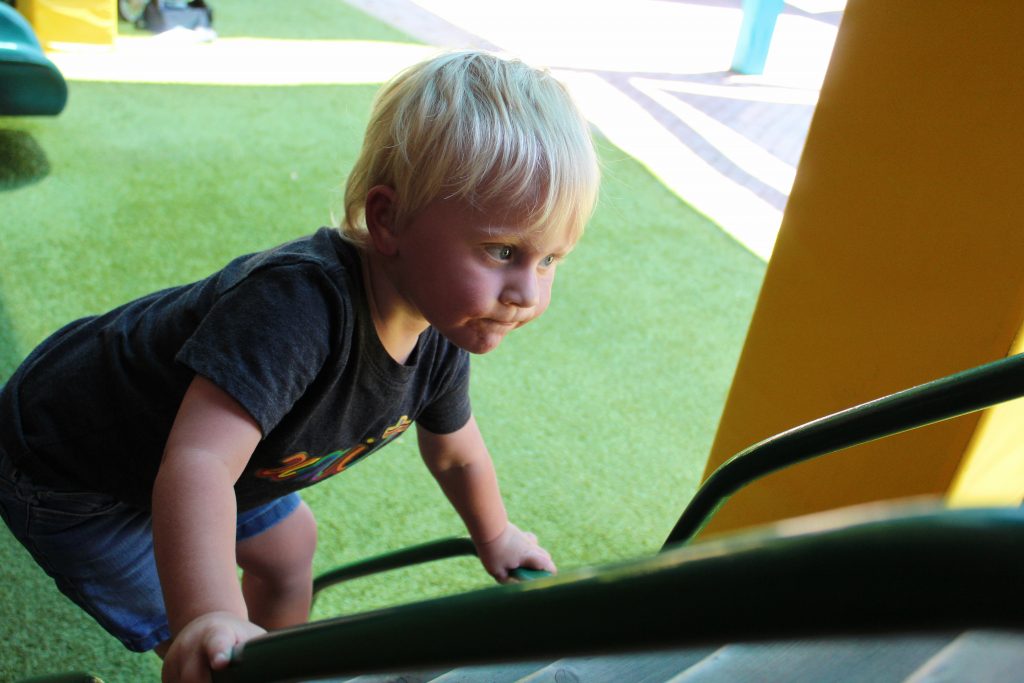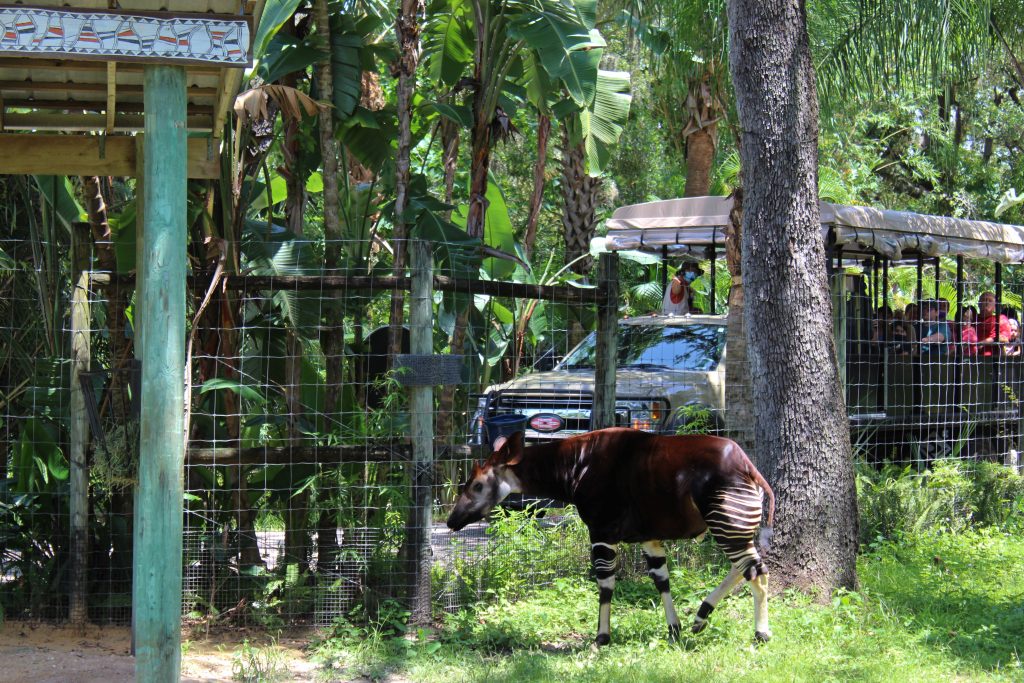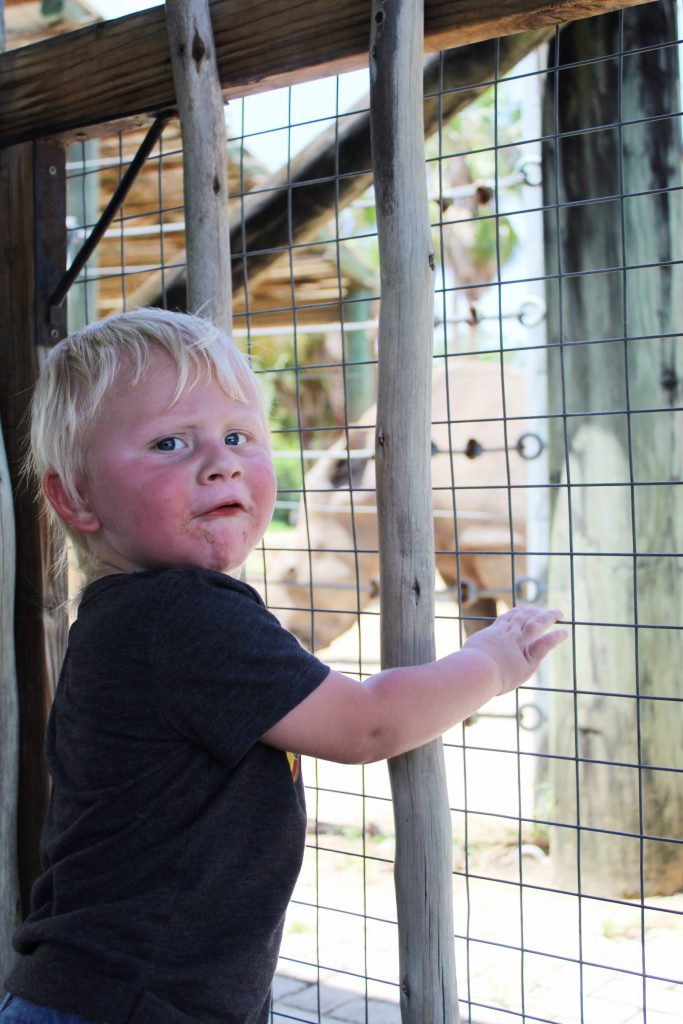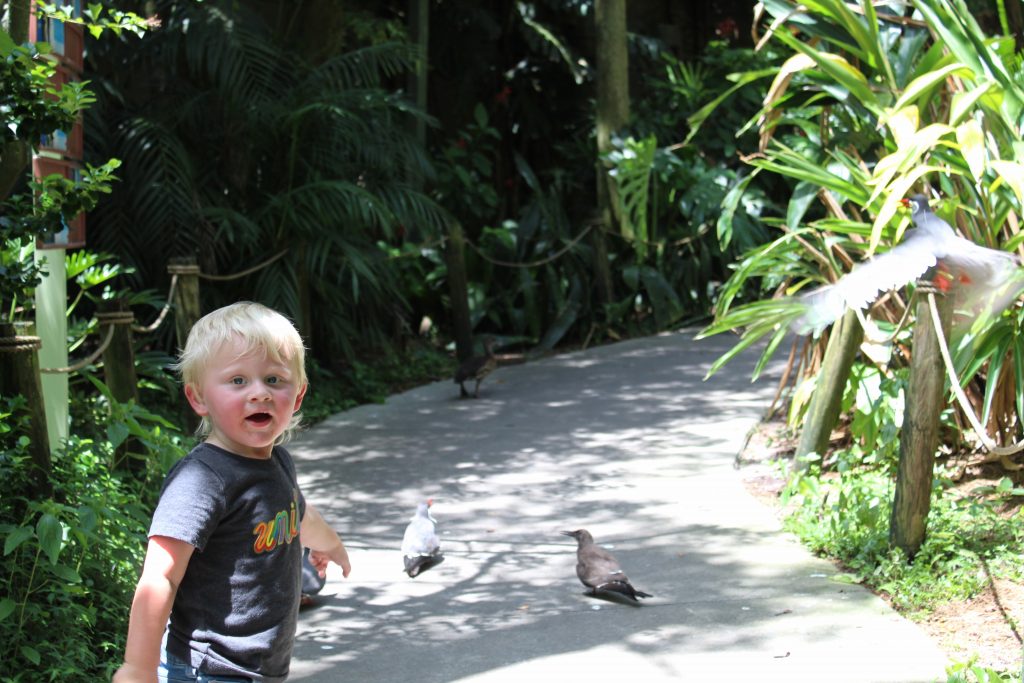 As someone who primarily photographs houses and sees pretty much the same stuff day in/day out, I have to admit, I kinda like this. 
It's easy to ascertain why a pool of red could be a turn off. It sort of looks like a crime scene, it's not "normal" and doesn't exactly look refreshing. This is probably not something that would take off in the Tampa Bay area but I can totally see this at a house or hotel in Miami. 
If you want to get cerebral about it there is an interesting article about why our brains do not like red bottomed pools- Click here
The horror game Stigmatized Property on Steam is on sale until August 9th. As if I need real estate nightmares, ha!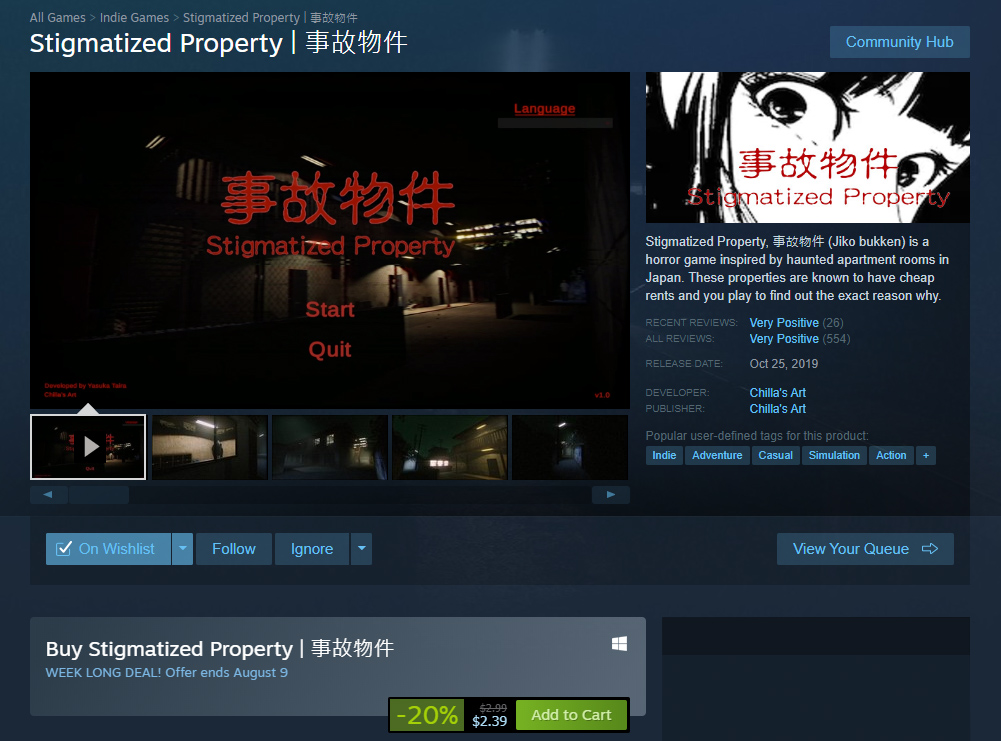 I'm particularly fond of this day since watermelon is one of my favorite foods. I was super lucky over the weekend and my SO made me a appetizer he ate at a hotel in Miami. Don't be turned off by our addition of the olive, it was really tasty!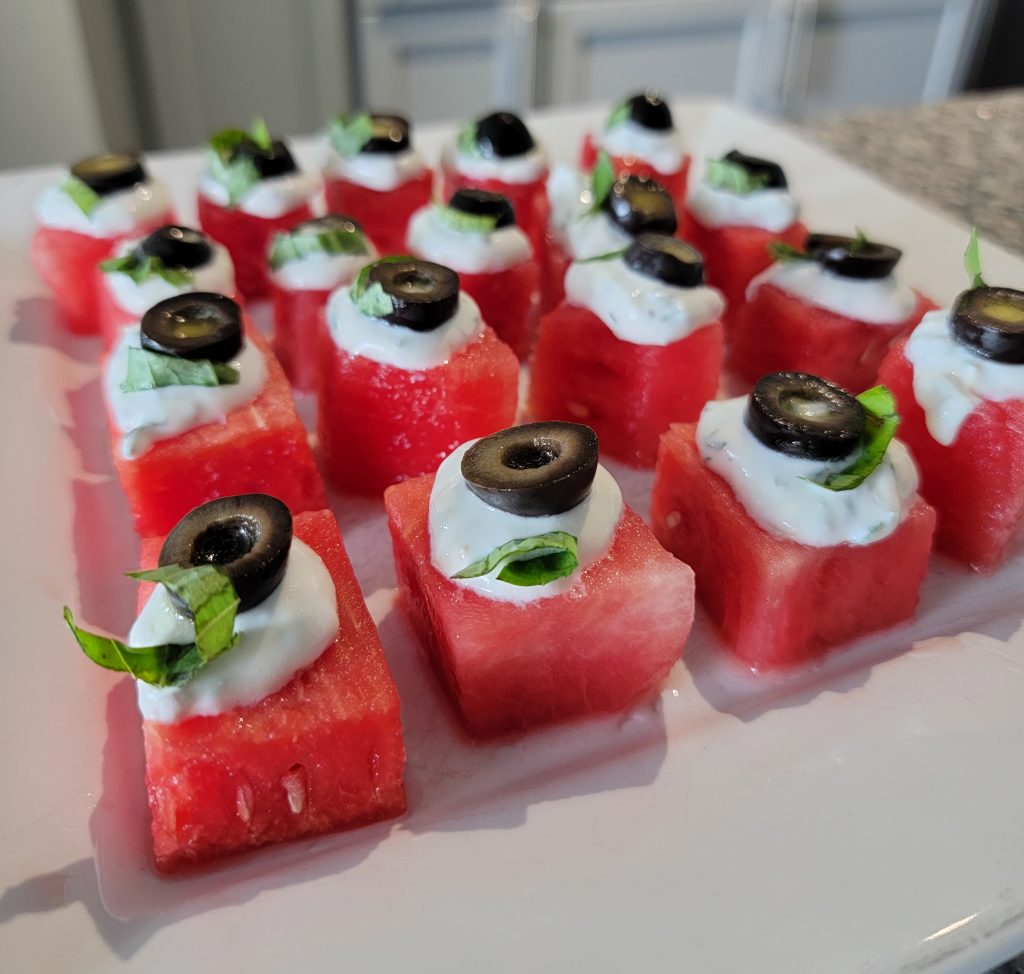 Tested size: 4-6 servings; makes 24 pieces
INGREDIENTS
4 ounces soft goat cheese (chevre)
2 tablespoons low-fat milk or whole milk
2 tablespoons finely chopped fresh basil leaves, plus more for garnish
1 tablespoon finely chopped fresh mint leaves
1/2 teaspoon finely grated zest and 1 1/2 teaspoons juice (from 1/2 lemon)
1/4 teaspoon freshly ground black pepper
1 tablespoon extra-virgin olive oil
1/2 teaspoon honey, or more as needed
1/4 teaspoon kosher salt
Half a mini/personal-size seedless watermelon
---
DIRECTIONS
Whisk or whip together the goat cheese and milk in a medium bowl until the mixture is creamy. Stir in the basil, mint, lemon zest and black pepper; cover and refrigerate until ready to serve.
Use a fork to whisk the oil, lemon juice, honey and 1/8 teaspoon of the salt in a liquid measuring cup. Taste, and add more honey, as needed.
Cut away the rind from the watermelon, then cut the melon into 1-inch squares about 1/2 inch thick, until you have 24 squares of melon. (Reserve the rind and any leftover melon for another use.)
Arrange the melon squares on a platter. Dollop about 1 teaspoon of the whipped cheese on top of each piece of melon. Drizzle the dressing on top, and around the platter, then sprinkle with the remaining 1/8 teaspoon of salt, garnish with additional chopped basil and serve right away.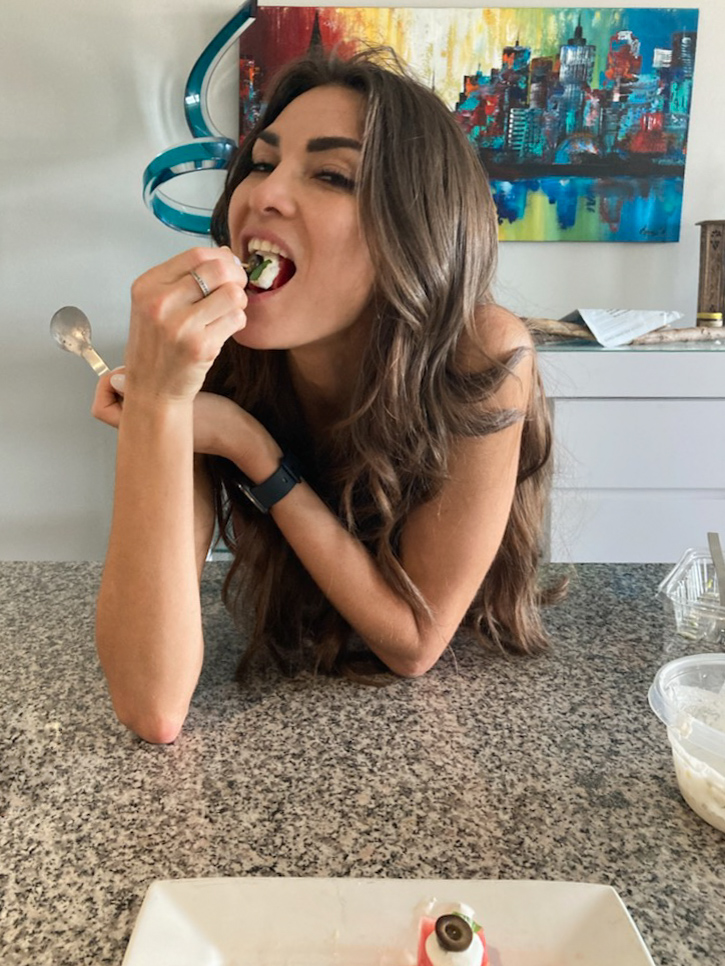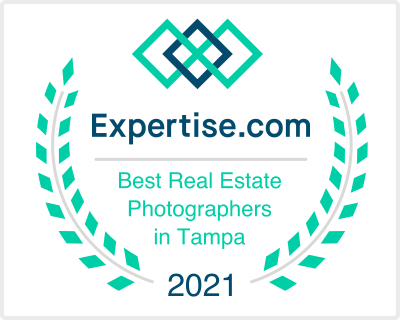 We are pleased to announce that we have been selected as one of 2021's Best Real Estate Photographers in Tampa by Expertise.com! Our rating was based upon reviews and ratings across several review platforms and our body of work. We are so thankful for all of our amazing clients and look forward to continuing to provide top-notch service!
Get in touch today to learn more about our real estate photography services.