If you didn't know, HD Showings has a list of preferred vendors for different home- centered businesses. 
Our list is based upon both experiences we have had with the vendor and the quality of the service provided. We were delighted to hear that one of our hardest working and highest achieving clients had ventured into a new opportunity! 
Quick to Run A/C is an air conditioning company led by Kate Story that focuses on working with property managers, hedge funds, and investors who flip homes or have rentals. 
However, they offer service and installs to homeowners, commercial buildings, and new construction as well! Quick to Run A/C is dedicated to providing fast and reliable service to all of it's customers- regardless of the size of the job. Kate built Quick to Run A/C on trust and loyalty, and she prides herself on providing honest and cost-effective solutions for heating and cooling issues.
Quick to Run A/C works with a wide variety of brands, including Goodman, Trane, Rheem, Carrier, Coleman, etc.
Some of the services they offer include: 
Service calls for thins such as general cleaning, drain flushes, coil cleans, addition of freon, vacuum pans, etc.
Installs of 2-5 ton units with air handlers in closets, attics, and on roofs
Heating repair
Cooling repair
Installation & maintenance
Quick to Run A/C services the Greater Tampa Bay area, focusing primarily on Hillsborough and Pinellas counties. However, they will venture out to Pasco, Polk, Manatee, and Sarasota counties as needed- just contact them and ask!
Recently, our office manager, Lindsey, had to have her A/C replaced and gave Quick to Run A/C a call. Here is her review of the service from Google:
"To say I had a positive experience with Quick to Run Air Conditioning and Heating would be an understatement.
Previously, I had used Scott's. When they came to do routine maintenance a couple of weeks ago, one of my units (which had been working that day) mysteriously died right when they happened to be there working. They handed me an estimate of $27k for the replacement of the A/C and ductwork. I almost passed out!
I had heard of Quick to Run A/C through the company I work for, so I decided to give them a call and have them offer me a second opinion. Alex came out and was super professional and fast. He gave me the run down and told me the office would call me. Kate gave me a call and basically verified that Scott's was not being totally honest about what was going on with my units and ductwork. She quickly provided me with an estimate that was significantly less than Scott's (not only more fair pricing, but also not swindling me for services I don't need) and had Alex return to get everything completed.
I literally could not be more thankful for the Quick to Run team. I'm not knowledgeable about HVAC and could have easily been taken for a huge amount of money that would have put me in significant debt. Their honesty and quality work has saved me so much stress and will keep us from sweating it out this summer. I've referred them to all of my friends and family!"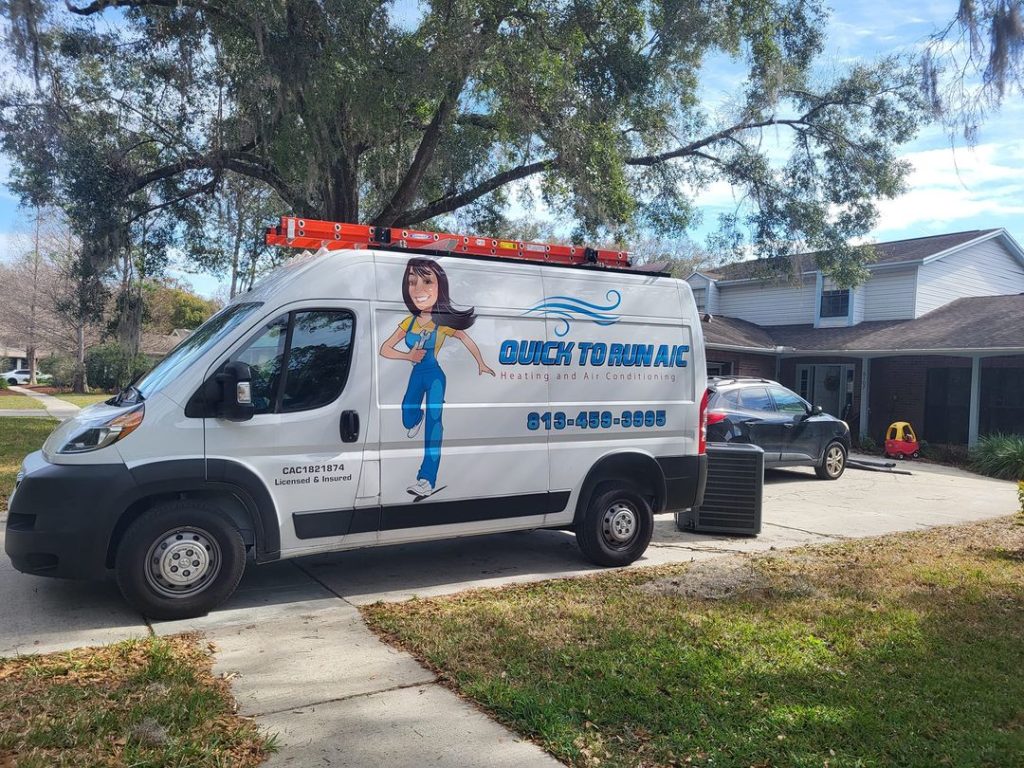 We hope that you don't encounter any air conditioning problems in the near future.
However, if you are looking for a reliable company to keep your A/C in tip top shape or you are faced with the need for repair, we at HD Showings highly recommend Quick to Run A/C!