A vacant home presents many staging opportunities.
However, sometimes traditional staging services and virtual staging is out of your marketing budget.  In this post, we will go over some simple and cheap ways to add a bit of staging flair to your real estate listing!
Kitchen:
A vase with flowers placed on the countertop adds a colorful & beautiful pop to the kitchen space.
Similarly, a decorative bowl with fruit placed on the countertop creates uncomplicated visual interest to the kitchen. 
In the instance that the kitchen is large and open, a pretty mat will make the room feel warmer. However, make sure any print and color scheme is muted and tasteful as to not take away from the kitchen's beauty. 
Bathroom:
A potted succulent brings some of the outside into your bathroom and is on trend right now. 
Candles give warmth and a spa-like ambiance to the bathroom. Be sure to light it for your showings and open houses to add an olfactory element that buyer's won't forget!
Pretty hand towels and/or ornately folded towels contribute to the luxurious atmosphere of the bathroom.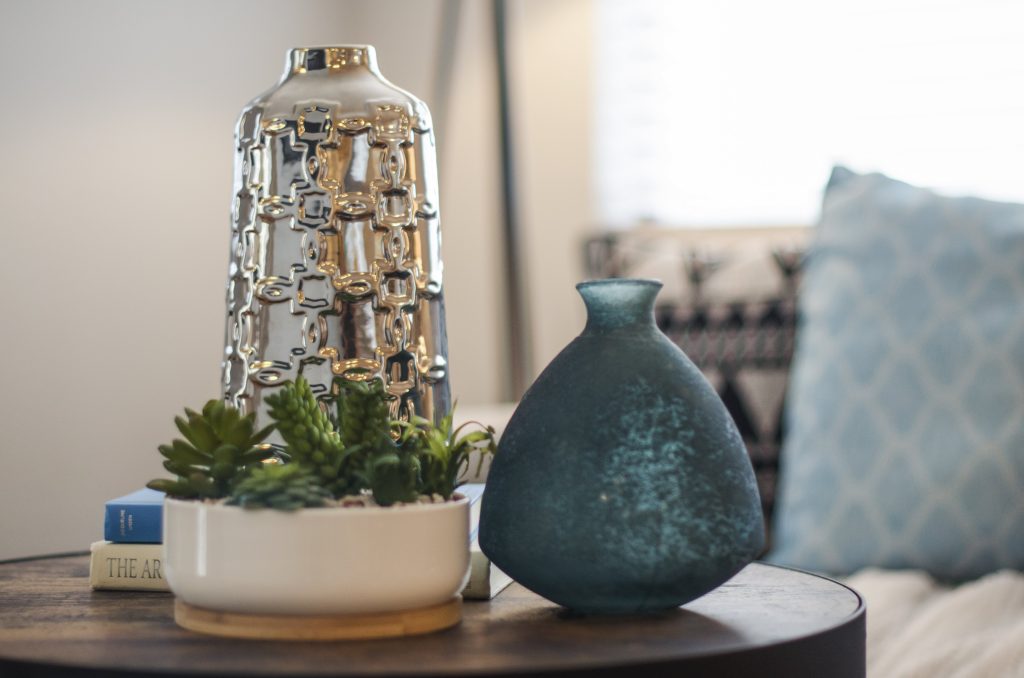 Living Areas & Bedrooms:
A small end table with a lamp will give buyers a general sense of the space and its size while also providing more lighting for photos and showings. 
Tricks used in other rooms (such as the use of succulents, flowers, and area rugs) can also be used in living areas and bedrooms to create warmth.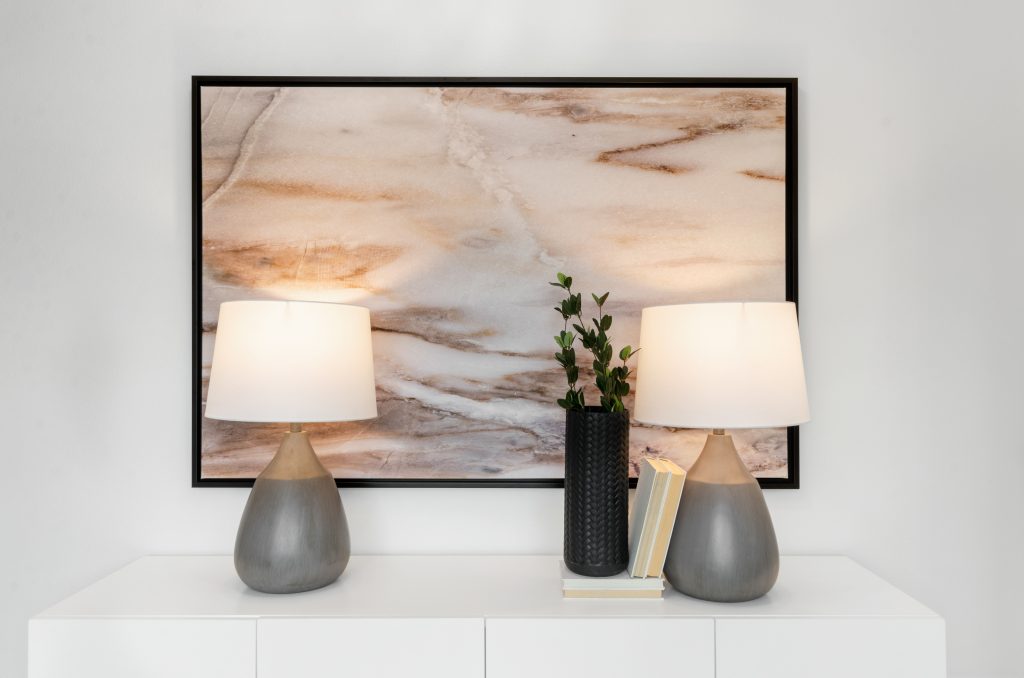 Overall Interior:
Wall art and mirrors create visual interest in rooms and inspire creative sensibilities in buyers.
Outdoor Spaces:
Simple and clean patio furniture can create a home-like feel to the front or back porch of a home.
Plants in pretty pots can create visual appeal to the exterior of the home. 
A simple and inoffensive door mat adds a pop of color and inviting element to the entryway of a home.
Tasteful yard art will take your curb appeal to the next level!