What exactly is virtual staging?
Virtual staging is a kind of photo editing where photorealistic furniture is placed in a photo to fill an empty or sparsely furnished room. Virtual staging can be done to almost any room or space- including outdoor spaces! Staging packages can be selected as a complete room set, as individual items, or both! In addition, some virtual staging companies can insert different flooring and wall designs. The possibilities and combinations are endless!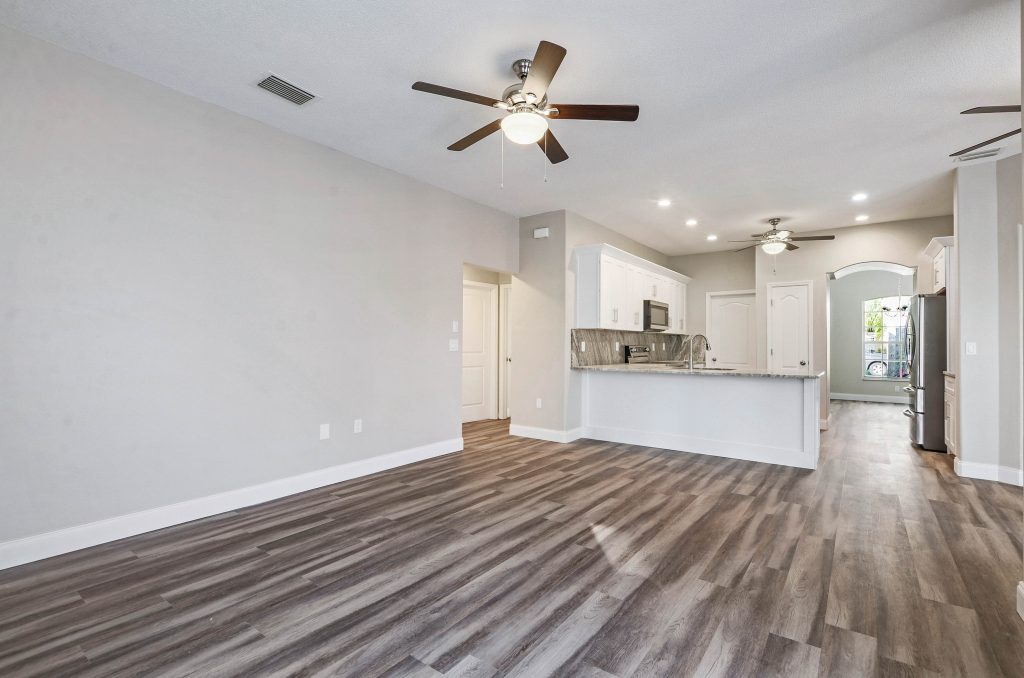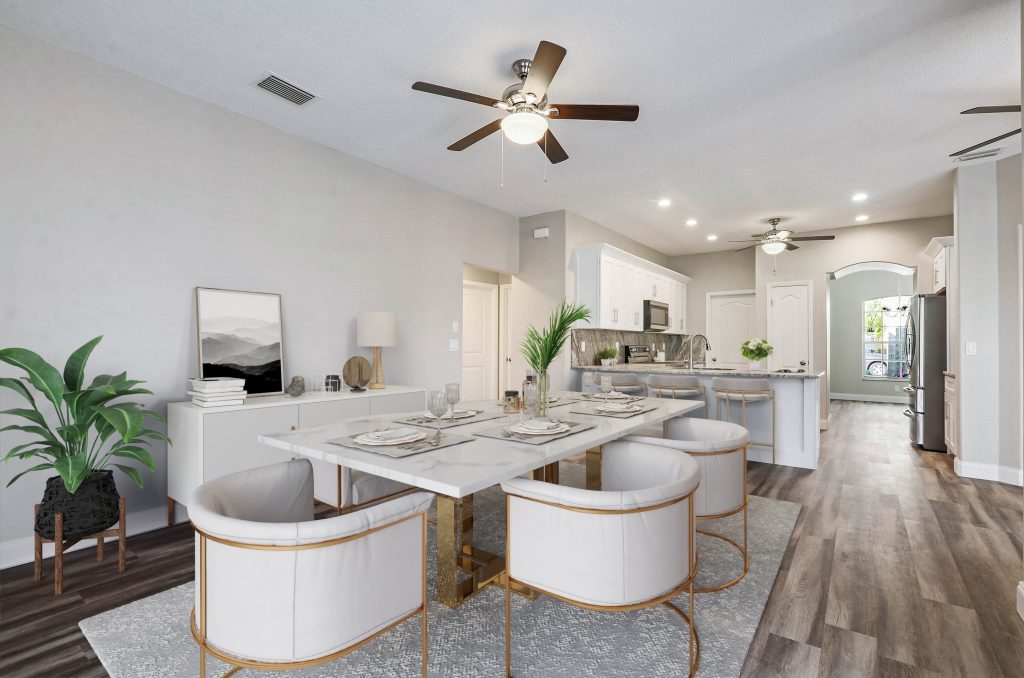 Why would virtual staging benefit my listing?
There are many reasons why your listing might benefit from virtual staging. Some spaces are a bit awkward in photos when they are not furnished, and virtual staging helps buyers see the possibilities for a room. Similarly, virtual staging helps buyers better envision themselves living in the home as opposed to photos of empty rooms.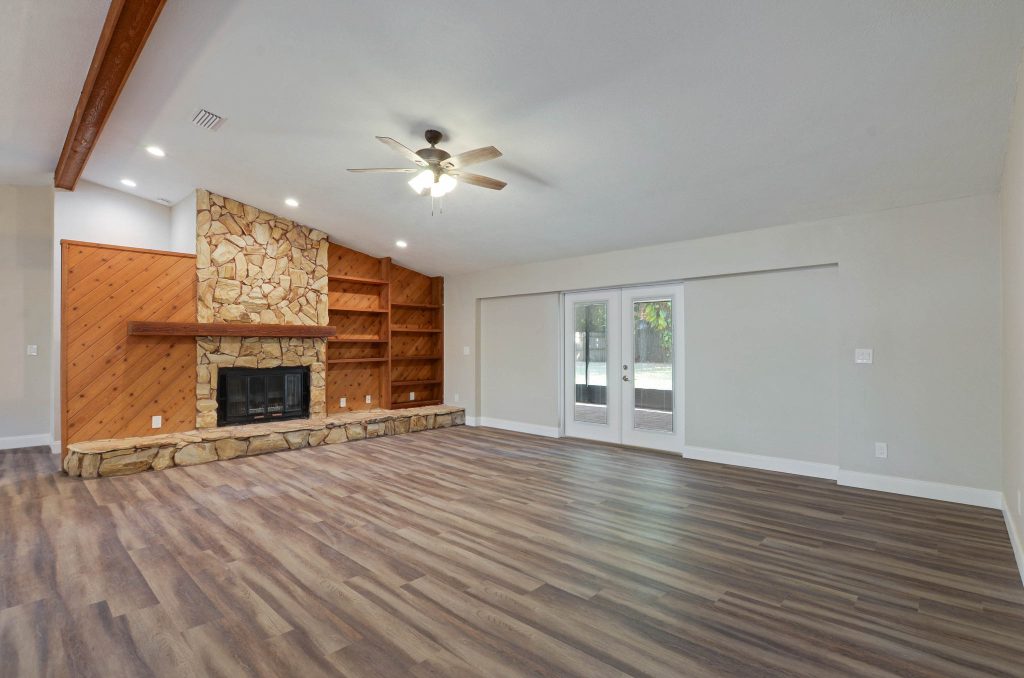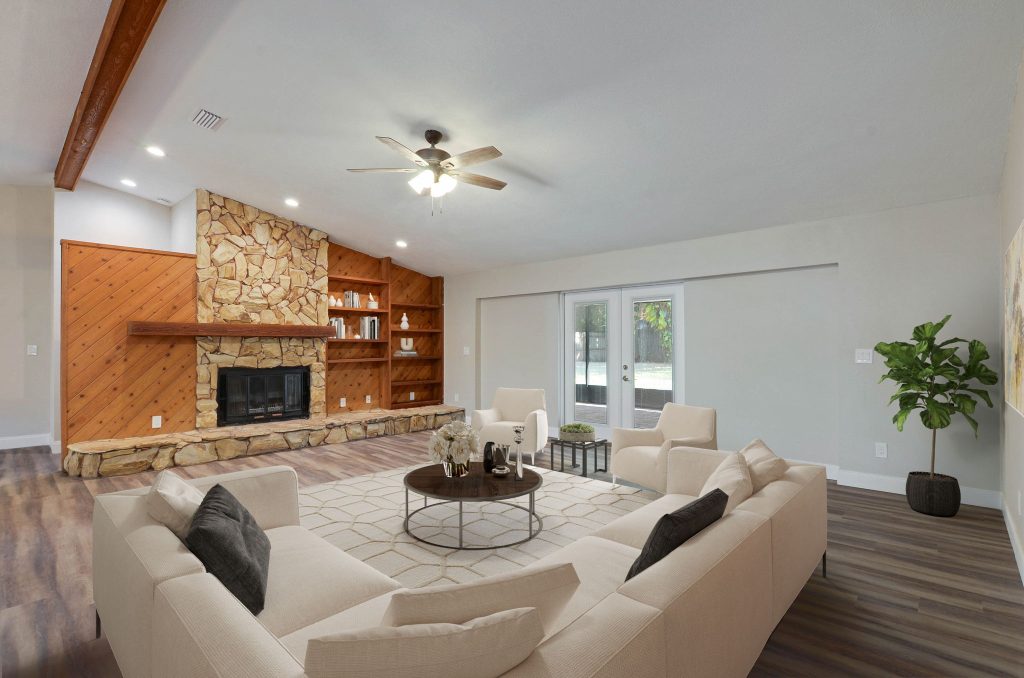 What are some other benefits to virtually staging my listing?
Generally, virtual staging is more cost-effective than traditional staging. Traditional staging costs anywhere from $2,000-$6,000+ depending on the size of the home and duration of staging. Virtual staging is usually charged per photo. Here at HD Showings, we utilize the highest quality furniture libraries and have expert virtual stagers trained to make rooms look as sharp and realistic as possible. You can achieve a similar look to traditional staging for $75 per photo.
Additionally, virtual staging eliminates the hassle of having to set up appointments to have stagers come and evaluate the space, move furniture in, and eventually come and remove the furniture when the listing sells. This also eliminates the possibility of dinged up walls and door frames. 
Last, the variety that virtual staging offers gives the purchaser endless color, furniture, and accessory combinations to choose from. Don't have a keen design eye? That's alright too! Our stagers and editors are proficient in design and will take care of you.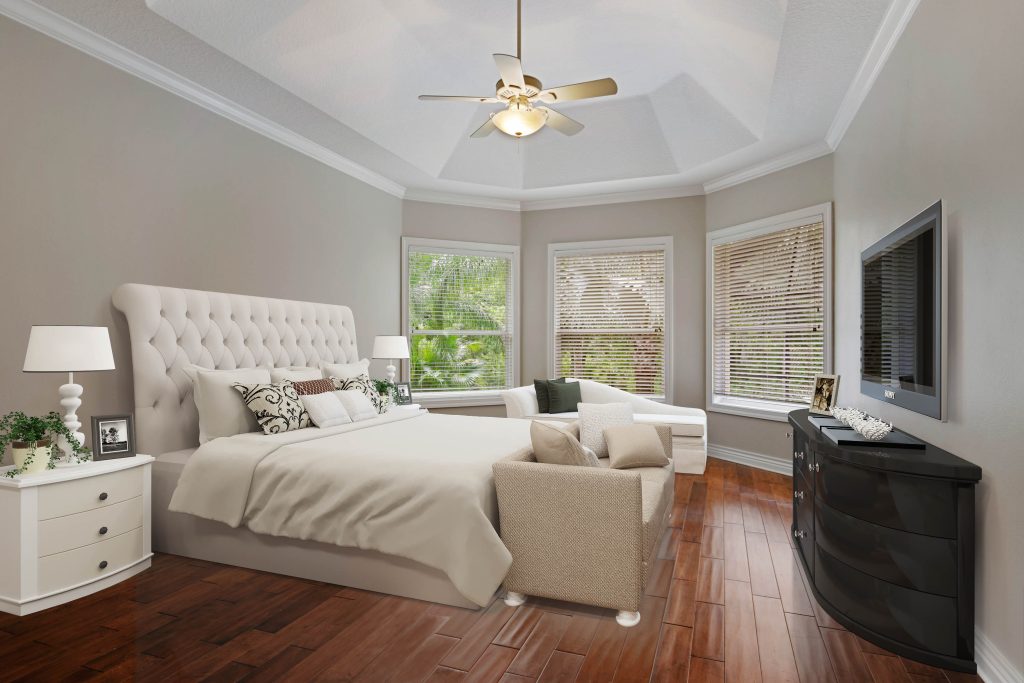 Keep in mind:
Every state's MLS has different rules in regards to virtual staging. Be sure to check with your MLS market in order to avoid any fines.
I'm ready to get started!
That's great! We look forward to helping you with marketing your listing. You can set up your photography session here.
If you would like to browse our virtual furniture library, click here.
Questions?
Feel free to email us at info@hdshowings.com or call us during business hours at (813) 468-3000.