HD Showings is growing, and the newest member of our team is Crystal Miller!
Crystal has lived in Florida for the past 12 years. She has been with her husband for 11 years total, but only got married 6 months ago (fun fact, our photographer, Sammy, was a bridesmaid in her wedding and our office manager, Lindsey, was the officiant). Crystal has 2 Frenchies. She got Moses in 2019 and Trinity in 2020. They are both super spoiled! Her parents are Frenchie breeders, which is how she landed on the breed.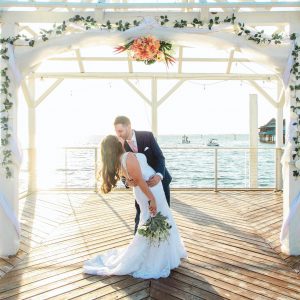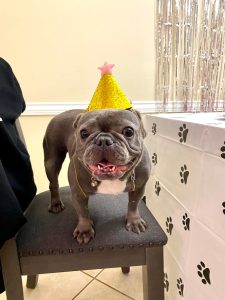 Crystal has had a camera in my hand since she was in preschool.
Her first camera was a fisher price camera with 110 film then I upgraded in the third grade and got a Pikachu camera with 35mm film. She took photography classes in high school and learned how to develop black and white photos. She switched to digital in 2010 and loves Cannon cameras. She started photographing weddings in 2012, and soon also began photographing baby showers and birthday parties. Crystal taught herself how to develop color film during COVID shutdowns to keep herself busy. She got into real estate photography when she was hired as a photo editor with another company, but prefers the photographing side of things.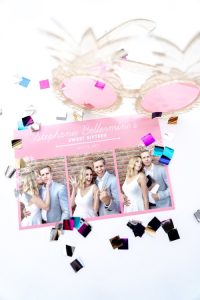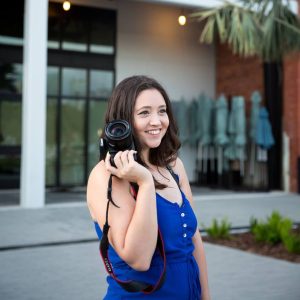 When she's not working with HD Showings, Crystal is working on her Photo Booth business.
Here is what she has to say about it:
"A birthday party I was hired for essentially wanted a Photo Booth. She wanted step and repeat photos of her guests in front of a backdrop. I had everything except on-site printing. That's what got me thinking about the opportunities I could have as an event photographer with a Photo Booth. So I did my sister's graduation party with the Epson photo printer I had at home and everyone loved it. I eventually upgraded the printer and made a better Photo Booth and started booking events on Groupon until I charged my normal rate. I had more Photo Booth rentals than weddings so I decided to just do Photo Booth events. They're so much fun and you really get to see people's personality when they're comfortable in these photos verses posed photos at events. When the photographer is busy getting those big moments on the dance floor, I'm getting grandpa to make funny faces with grandma in the Photo Booth!"
You can check out her photo booth here!