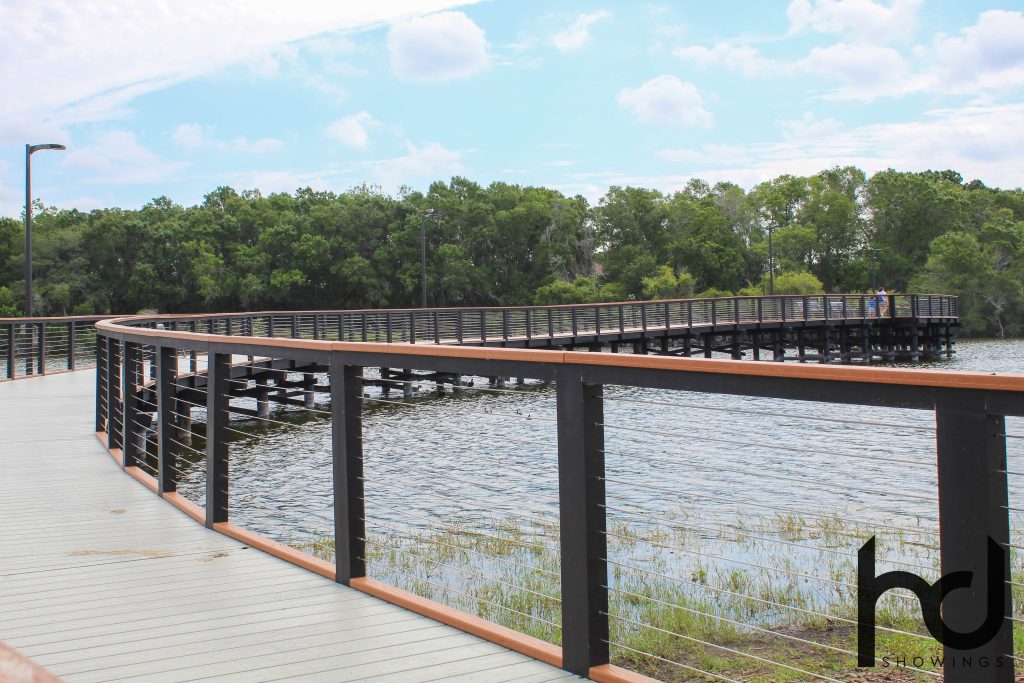 Whether or not you live in Carrollwood, you should make a visit to the new Carrollwood Village Park. 
Carrollwood Village Park is a $10 million dollar project by Hillsborough County in which they converted the old wastewater treatment plant into a community park This park is a wonderful addition to the community and offers amenities to suit any variety of interests or needs!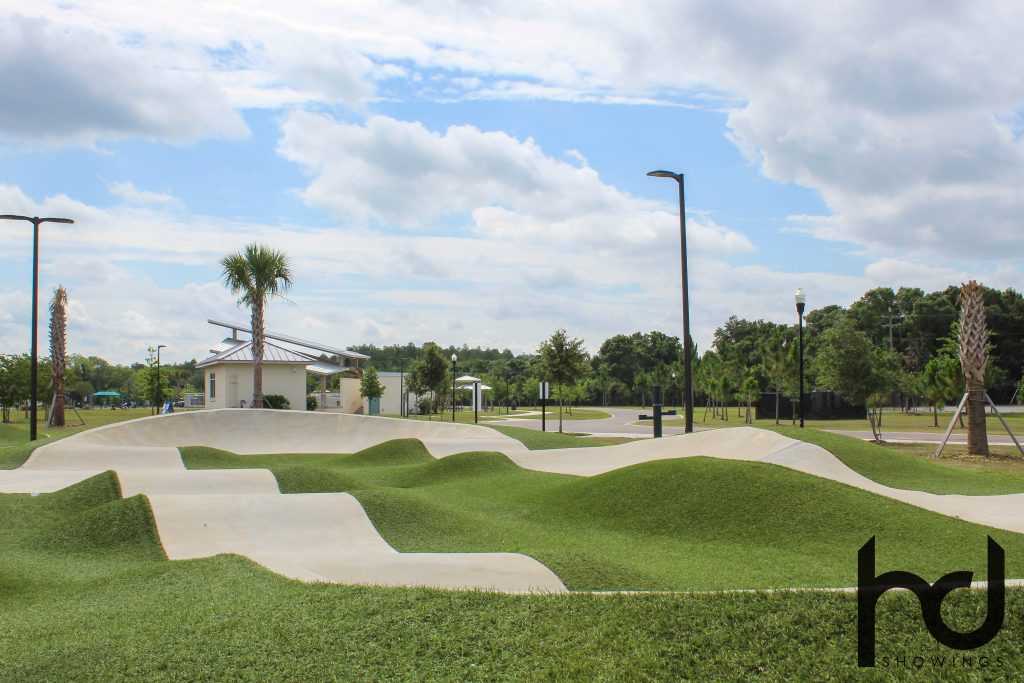 As a parent, some of my favorite features of the park are for the kids.
They have an incredible playground with challenging obstacles and squishy astroturf to ensure the kids get a great play and are free from boo-boos. Similarly, there is a splash pad where the kids can beat the Florida heat. Older kids can enjoy features such as the skatepark, complete with paved a BMX pump track, or the parkour course. I personally have tried the parkour course and let me tell you, it is NOT easy!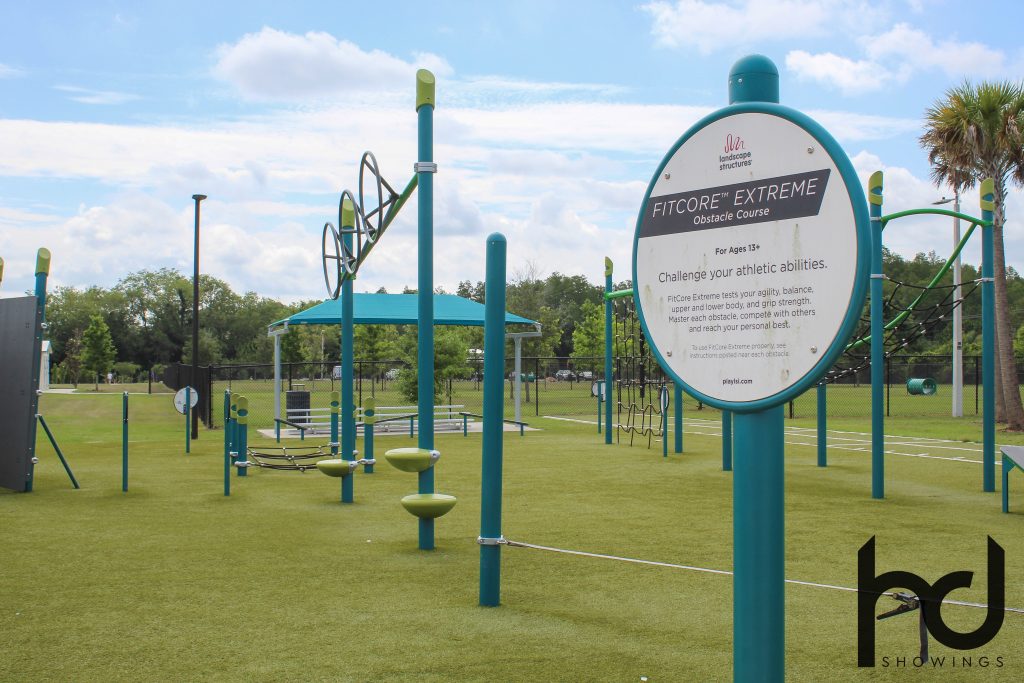 Dog parents can also get in on the fun at Carrollwood Village Park. 
Two large fenced dog runs (one for large dogs and one for small dogs) offer ample green space for romping and some agility course equipment to test your dogs skills. There are also hydration stations to help your dogs cool down and a shaded seating area for pet parents.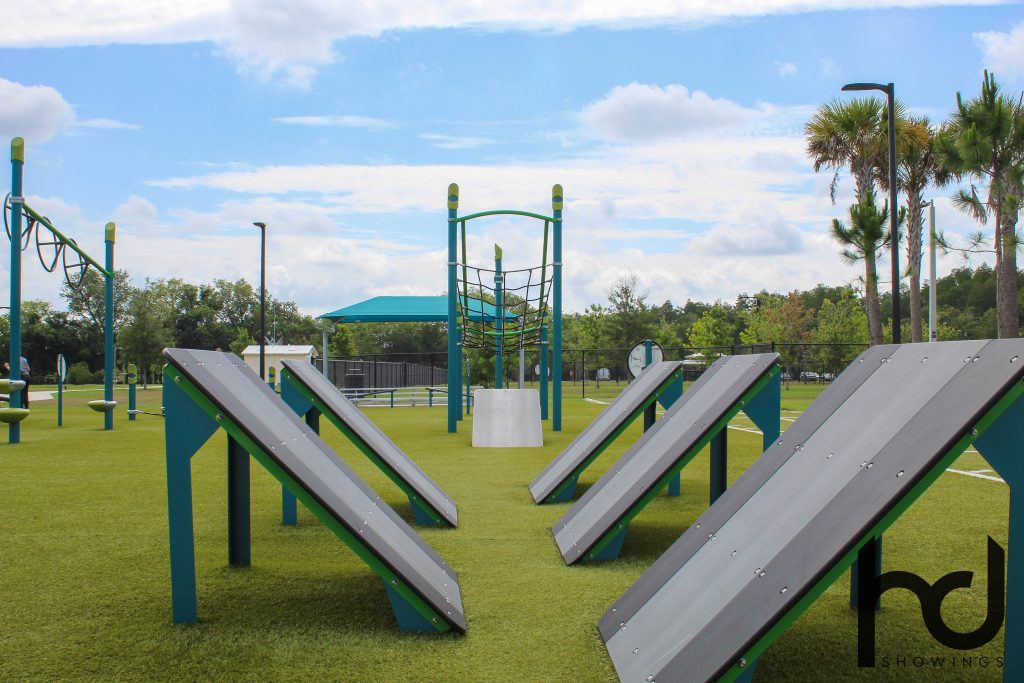 Other features of the park include an exercise area, an amphitheater, a boardwalk around the lake, ping pong tables, and concrete corn hole areas.
Regardless of your stage in life or interests, Carrollwood Village Park has something to offer everyone! I highly recommend that everyone make a visit to this wonderful neighborhood addition, even if you don't call Carrollwood home!
Photos of Carrollwood Village Park can be purchased from HD Showings by contacting our office at 813-468-3000.